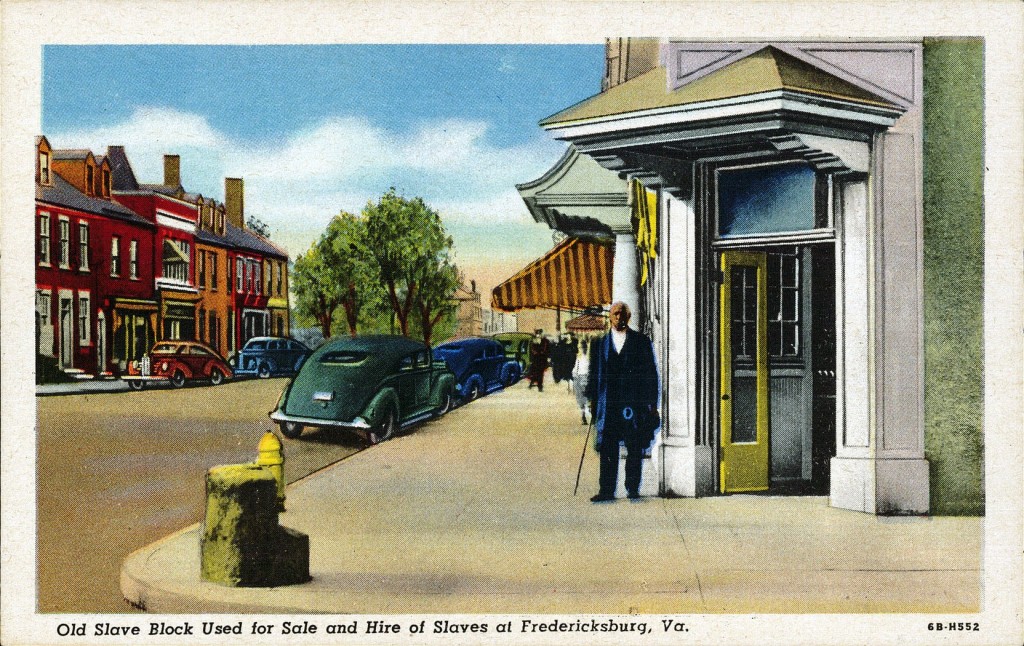 Old Slave Block Used for Sale and Hire of Slaves at Fredericksburg, Va. Linen postcard. Unused and undated, but probably ca. 1930s. The back of the card reads:
Old Slave Block

In the days before the Civil War, it was used for the sale and annual hire of slaves.

Albert Crutchfield, shown in picture was sold from the block about 1859, at which time he was a boy about 15 years old.