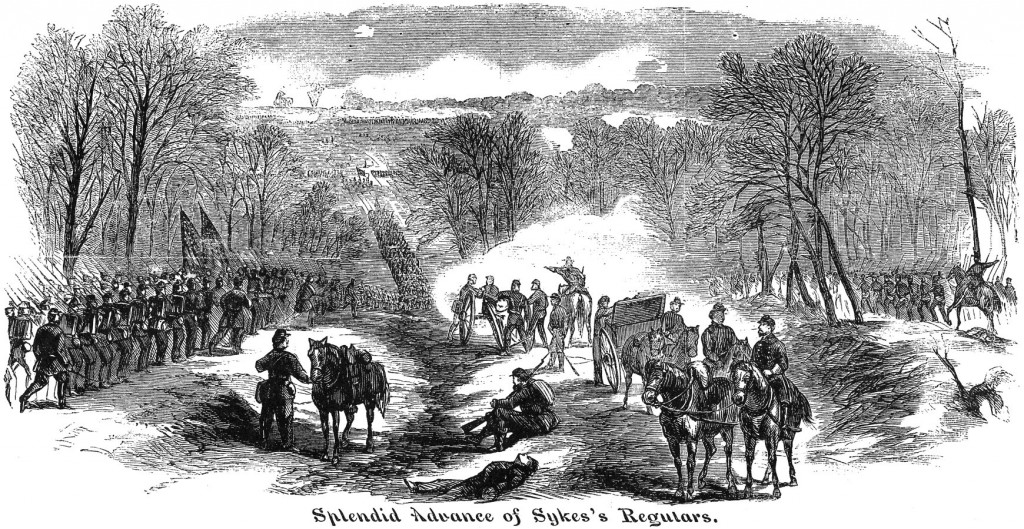 Splendid Advance of Sykes's Regulars, drawn by A. R. Waud.  The following is the description of this image given on page 331 of the same issue:
Sykes's Advance On Our Left.
This sketch represents the brilliant advance of Sykes's division of Meade's corps. Watson's battery is partly seen hurling shells over the heads of our advancing lines at the rebel position on the top of the hill. In three lines, the gallant Second Brigade leading the attack, with that steadiness which the regiments of the regular amy have always shown, they moved up the hill, the line of battle being formed across the road. The fire was to a great extent reserved till the crest of the hill was reached, and the enemy driven in confusion. In this affair the old Fifth Corps well maintained its old reputation; and after, when it was drawn back to take its place in the line of battle then forming, it repulsed with slaughter the attack which the enemy in their turn made upon them.